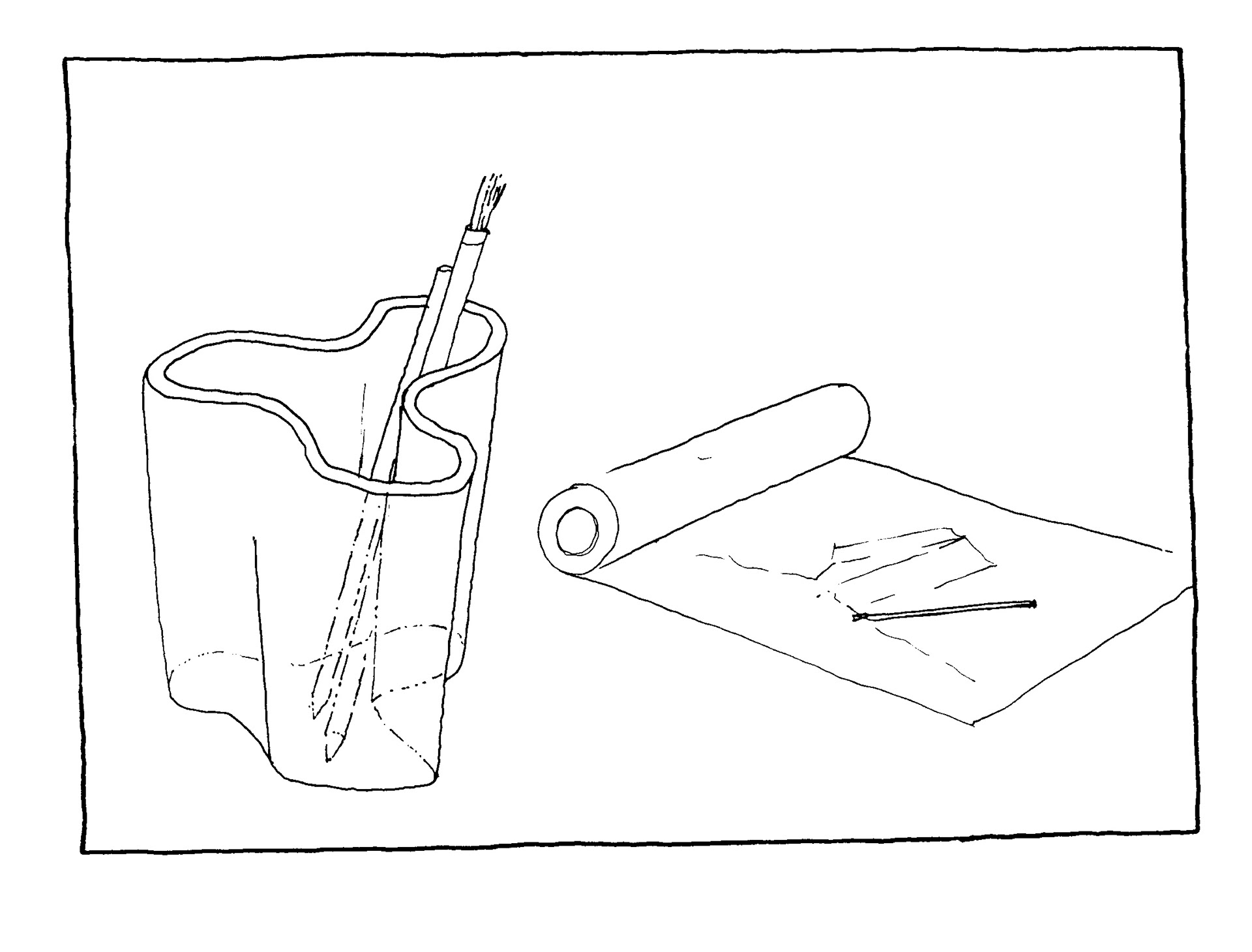 Below is m

y weekly blog on architecture, identity, PR and presentation. It has just started so these are the very first posts! To receive post alerts by mail, please subscribe using button below. 
Blog post: 17 November 2019
Venice - Wading through Water
I enjoy seeing painterly images of Venice on twitter and follow a large number of accounts that feed me these regularly.  Most focus on Venice today while some share tantalising pictures of the city in the heyday of photographer Gianni Berengo Gardin (born 1930) or other memorable historic photos.  My particular favourites are Peggy Guggenheim in her palazzo or gondola.  Sometimes you get tweets with wonderful glimpses of day-to-day scenes of ordinary people going about their business, catching vaporettos with their shopping, going to school and feeding birds. This past week, most photos of Venice have, of course, been those of a city struggling under the aqua alta. 
I think of the times when briefly living Venice, shops and services just got on with cleaning up after water from the lagoon would fill their premises.  Somehow it was just accepted as an inconvenient fact of life and many Venetians even brushed off any drama about it. I remember in February 2013 being in Venice and enjoying the snowfall as we made our way to a dinner party. As we sat around the table and talked and ate, the city was becoming fully covered in snow; but by the time we left, the snow was already melting and the water levels rising rapidly.  There were no water taxis available so we took a vaporetto as close to where we were staying as we could. When getting off, the water was so high that it was difficult to make out the landing deck. As we walked through small streets and passages of Dorsoduro the water was so high my husband had to carry our then nine year old daughter on his shoulders and my knee high winter boots were submerged.  At its worst, we were nearly waist high in icy water with the bridges connecting the fondamenti being our only relief until we made it back. This episode, one I will never forget, and recount as a tourist tale of adventure, was to Venetians not a particularly big deal. It is hard to imagine what this past week's deluge must have been like. Much worse, no doubt, than my experience, and bringing back memories of the devastation in 1966. 

Yet today's circumstance are different from those in the 60s . On social media and elsewhere you can find plentiful commentary about what has gone wrong. The climate. The corruption.  The inability to complete the Mose flood defences. Many point the finger at corruption being at the root of this inadequacy. (I once read that in Italy corruption is like rain, something inevitable that just happens.) Moreover, we know that the the churning of the sea bed by the invasive passengers ships that sail through the lagoon do little to help a city built on wooden piles when the high water and winds wreck havoc on its structures. Venice is fragile, for sure - an almost ephemeral place. Perhaps this adds to its poetic appeal, but the reality is that Venice needs looking after much better than it has been to date. Its stones can live on even if against the odds like a symbol of the human and artistic will that first gave rise to La Serenissima. 
It is obviously a city at risk though and it is time UNESCO acknowledged this when listing endangered World Heritage sites. Interestingly, Francesco Bandarin, an architect, a Venetian and the former Director of UNESCO's World Heritage Centre (2000-2010) and Assistant Director-General for Culture UNESCO (2010-18) has just written in
The Art Newspaper
about how UNESCO might help,  
"The situation is at stalemate. Only Unesco would be able to help, by mobilising international engineering expertise, supporting the government's policy-making and monitoring the implementation of the project. Venice desperately needs a strong external stimulus.
Half a century ago, under the leadership of the French philosopher René Maheu, UNESCO rose to the challenge and promoted the international action necessary for the safeguarding of Venice and its lagoon. The time has come for UNESCO to stand up again to help ensure the protection of Venice for generations to come. This is not merely a national matter; the whole world has the right to know how and when Venice will be saved."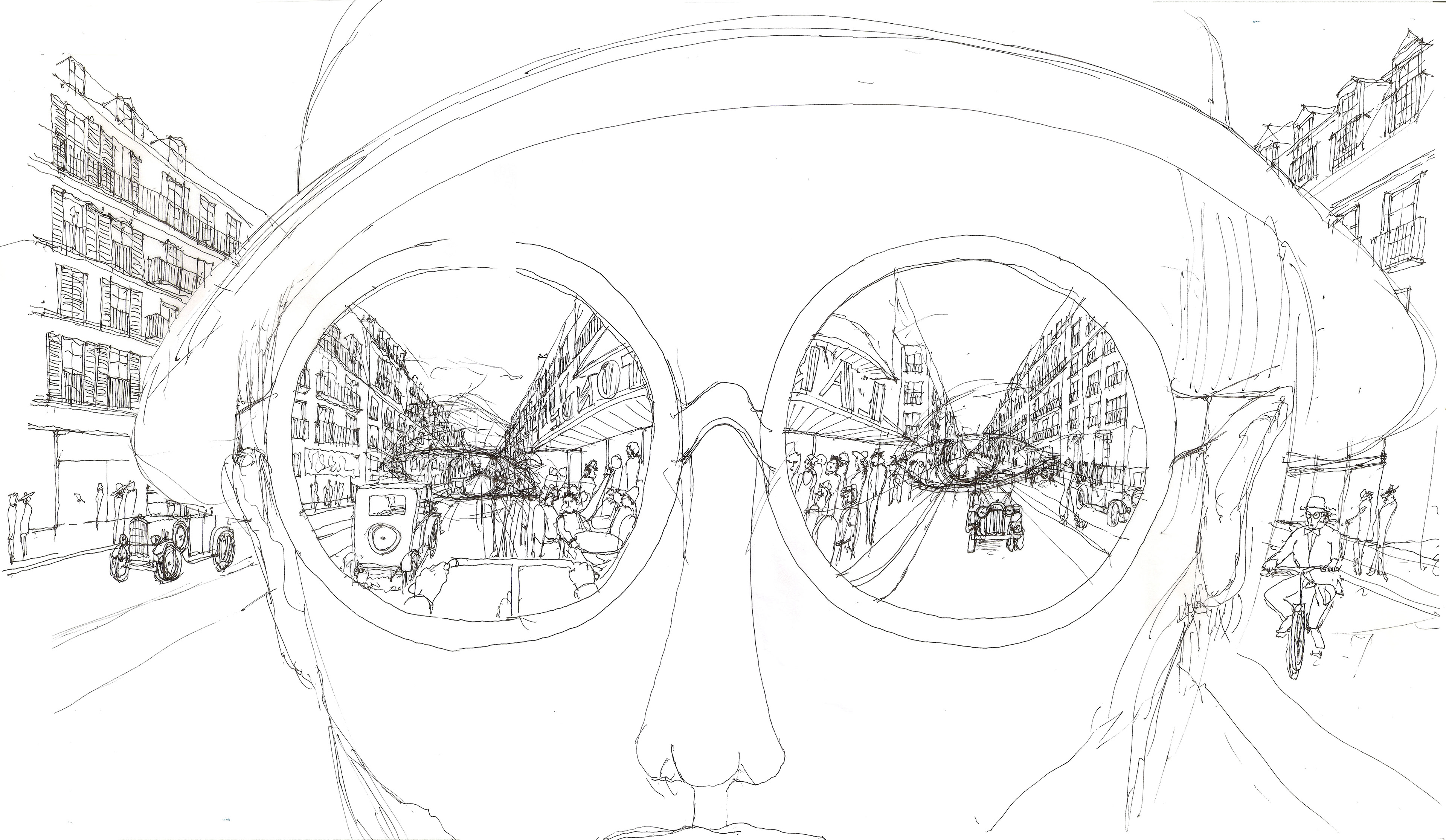 Drawing depicting Le Corbusier by Gabor Gallov for Jonathan Glancey's chapter in Nov-Dec issue of AD "The Man in The Concrete Mask"
Blog post: 10 November 2019
Jonathan Glancey's Corb Quiz 
You can still have a go, but the prize - a copy of the Nov-Dec issue of AD - went to a talented architect in Chicago.  (
It went to the first entrant to send over the correct answers. )
1. What was the name of Le Corbusier's Schnauzer (dog)?
2.  What happened to the dog after his death?
(a) He was buried in the garden of Villa Savoye
(b) He was stuffed and put on display in the Salvation Army hostel, Paris
(c) He was skinned and his fur bound Le Corbusier's copy of Don Quixote
3. What connects Le Corbusier to the Society of Jesus?
(a) He had thoughts of becoming a Catholic priest
(b) His Paris studio was in an abandoned Jesuit monastery
(c) He was planning to build a Jesuit training college in Lyon
4. What connects Le Corbusier and the Dominicans?
(a) St Dominic's persecution of the Cathars with whom Le Corbusier identified
(b) The Dominican Order's unrealised commission for a monastery composed of Domino houses
(c) The priory of Sainte Marie de La Tourette
5. Which famous building did Le Corbusier first describe as a "terrible machine"?
6. What was Le Corbusier's preferred make of car?
7. What style of architecture did Le Corbusier compare to "larva, toads and beasts which haunt the memories of the primordial world?"
8. Who said of the apartment Le Corbusier designed for her, "All this light is killing me, driving me crazy."
(c)  Yvonne Gallis, the architect's wife
9. When new, the critic Peter Blake described which Le Corbusier building as being like (the American boxer) "Joe Louis on tiptoe"?
(b) The General Assembly, Chandigarh
10. On hearing of the architect's death by drowning in 1965, who said, "Le Corbusier went down for the third time because of his reinforced concrete"?
Please e-mail you answers to laura(at)iloniemi(dot)co(dot)uk
Blog post: 3 November 2019
This week I received advance copies of the AD that I guest edited on "The Identity of The Architect".  In the introduction I refer to Alvar Aalto whose rise to the international stage I wrote my MA thesis on at the University of Edinburgh.  As a taster of the thesis to be published next year with illustrations by architect
Gabor Gallov
, I am including a short extract here.
"The Reception and Criticism of Alvar Aalto in Britain", MA Thesis in History of Art, University of Edinburgh, 1993
"In the Aalto Archives there is a paper entitled: 'Our Propaganda and Its Dissemination and Different Forms'. As English connections to help in spreading this propaganda widely the writer has listed: Morton P. Shand (useful for influence on critics, and writers, and the important Cambridge group); Bernard Shaw (whom they must pay a visit); H. de C. Hastings (useful as he knows all of England); and Mr Samuel Jr (personal friend who is also the son of a Viceroy and has a progressive attitude).  This would imply that there was, in fact, a very systematic effort behind Aalto' ascendancy; one that would guarantee foreign support. Penny Sparke, the author of
20th Century Design Furniture
believes this was the case.
She writes,
"...Finland realised the importance of expanding its markets internationally at an earlier stage than other Scandinavian countries.  Finland exported the work of its major furniture-architect, Alvar Aalto, to both Britain and the USA in the 30s, thereby establishing internationally what became to be known as the 'blond look', due to Aalto's use of birchwood."
Of Alvar Aalto, she claims,
"...From the beginning he had a shrewd awareness of the international market that lay beyond Finland."
The former statement holds true. However, the latter makes Aalto out to be an actively business-minded person, which he was not. Aalto was aloof in financial matters to such an extent that this was actually what could be seen as having kept Artek from expanding into a much larger enterprise. Aalto was not interested enough in money to pursue entrepreneurial projects. He found the capitalistic nature of the United States distasteful, which is why he decided against staying there after having worked at the Massachusetts Institute of Technology in 1947-48.
Aalto's mission as a propagandist was to make his own thoughts on the function of architecture in society known and to make Finland known abroad. This was because he strongly believed that Finland could show the way to a better world. 
Full thesis to be published with as a Biennale Book in 2020.
Blog post: 27 October 2019
Ever since I started working with architects in the mid-90s, I have enjoyed the ways in which practices pay homage to art historical books in the presentation of their work. I am thinking, for example, of introductions that use black and white reference images depicting architectural precedents or works of art.  Such photos are often small and live in the margins of text like aide-mémoires.  Publishing photos owned by collections or estates can, of course, be expensive due to hefty copyright fees and forgoing colour and large sized imagery is therefore sensible, but there is also a pleasurable quality to this type of subtle academic presentation.
Few architects today italicise names of buildings as art historians used to do, although many enjoy using italics for their captions or for subheadings in text, giving their graphics art historical flair. Similarly, the use of *** to indicate a section break in writing has its charm. (The name for this typographical symbol is dinkus.)  I especially enjoy seeing such devices used in architectural reports and occasionally on websites too.  They speak of comforting traditions and care and, like a well-laid table, feel polite and considerate and appealing to the eye.  Dividing longer texts so that they include a preface or foreword followed by an introduction, chapters and possibly a postscript has a similarly pleasant feel of a meal served just right, pacing the courses - from amuse-bouche to pudding and pie!
Other art historical conceits that I enjoy are the use of plates for images and Roman numerals whenever appropriate. It's also fun to see images referred to as fig. 1, fig. 2 and so forth but using footnotes when it's not absolutely necessary feels tiresome and pedantic. Saying that, I got kick out of using
Ibid
this summer and after a long hiatus of having no need to do this. Of course much of all this could be put down to a sort of snobbery, a showing off of education. Yet, I cannot help but think that art historically inspired presentation of this type even with its academic and possibly elitist connotations is smart and also a welcome counterpoint to the world of commercially aggressive graphics that simply comply with the latest trends and tastes.
​​​​​​​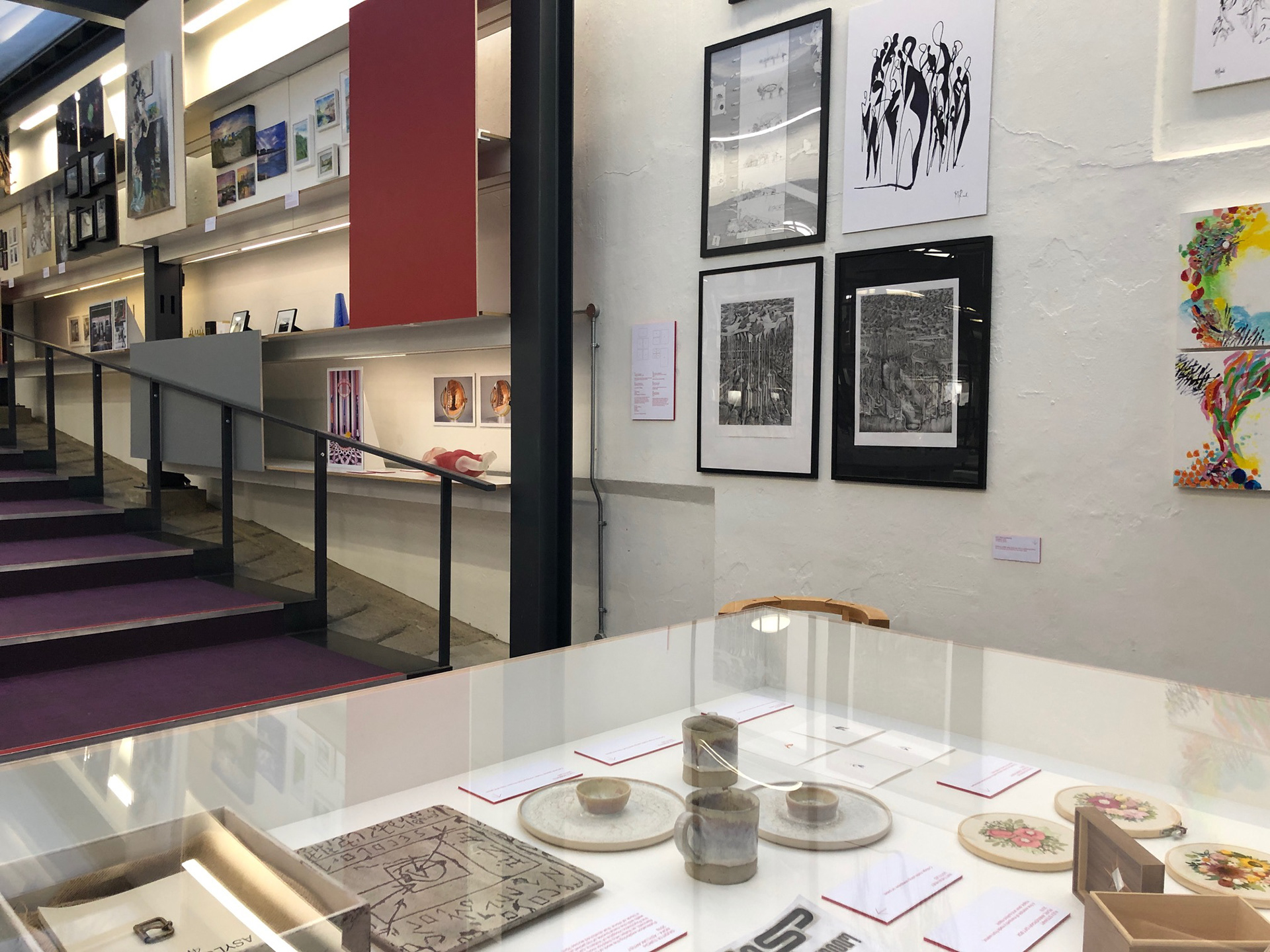 Blog post: 20 October 2019
Architecture and Creativity
​​​​​​​
This week I heard that at Tongji University architecture students have studio space after studio space dedicated to drawing, painting, including Chinese ink painting, and sculpture. Gifted students at the University are also awarded a grand tour type stipend to visit Europe and return home having made works of art inspired by their travels.  
As a student, I remember my future architect friends being similarly explorative working with oils and acrylics, charcoal and pastels painting portraits and still lifes and abstract works. I always understood this as a way to think, to train the eye, to free up one's mind, not unlike a long walk by the sea or through a city for a writer. 
Working with Make Architects this month on their current exhibition in their London studio, that marks the practice's 15th anniversary, has given me a glimpse into how "Makers" are using different media, ranging from photography to film to pottery and painting and drawing to sculpture and craft to express themselves and to interpret the world around them (my snaps above).   The exhibition called "Makers Create" has a great variety of work that when shown together is indicative of a creative energy that is moving. And especially so as the works are all made in Makers' free time. This in itself reminds me of how architecture is an art form and a calling or way of life. A way of being in the world.  
It is clear that many Makers both young and old-ish spend their time devouring the world and its sights with much of the same enthusiasm and awe that a student might. This sort of desire to record and remember events is transported into many of the works shown in the exhibition.  Some are, of course, more abstract and many reflective or joyous and equally others are critical or mysterious. The approaches also range from loose brushstrokes of abstract painting to painstaking detailed and intricate ink on paper drawings. In some you can read an architectural sensibility, a rigour or spatial awareness that suggests this. 
An architect friend of mine, a talented draughtsman who has worked in several of London's leading practices visited the exhibition and immediately remarked on how incredibly generous it is of Make to support their team's talents and personal projects in this way.  In addition to this, the exhibition is a great way to celebrate the profession and the wide set of skills that architects can bring to projects. It connects the profession with other forms of art in a positive way reinforcing the cultural value of this discipline. It makes you think that architects around the world could benefit from being more multi-faceted in how they communicate their abilities, sensibilities and interests.
Blog post: 13 October 2019
The Identity of The Architect - Some thoughts on Cultural Differences
Next month sees the publication of "The Identity of The Architect". The subject matter I chose to explore as Guest Editor of the November/ December 2019 issue of AD.  Identity is, of course, 
the
 topic of the moment with identity politics being discussed left, right and centre.  And themes around identity and architecture have been covered at many events and in numerous publications.  AD addressed the undermining of identity through globalisation in an issue guest edited by Paul Brislin with the telling title of 
"Human Experience and Place: Sustaining Identity".
"The Identity of The Architect" will instead focus on the architect as a practitioner and the studio that he or she establishes.  Having observed many architects over the years, I have become interested in the aspects of individuals' and studios' identities that enable effective communication and which extend the artistic experience of appreciating the work. More on that in AD, but in this blog, I wanted to touch on something that I did not have a chance to write about in "The Identity of The Architect": the cultural differences amongst architects and their identities depending on their country of origin. 
For example, in Finland I have often heard British architectural discourse described as exceedingly verbose.  There is a slight unease about the extent to which architects in the UK seem to go to explain and elaborate on their work.  Finns are, of course famously, parsimonious with their words. Nonetheless,  Finnish architects, perhaps much like their counterparts in Spain or Portugal, prefer an intuitive approach to architectural discourse.  
In Finland, much of the language used to describe buildings is the equivalent of plain English.  Straightforward descriptions of buildings using simple language can, however, be very poetic and this is a dimension I particularly enjoy when reading articulate Finnish architects' descriptions of their projects.  Alvar Aalto was a master at it. Juhani Pallasmaa, in Finnish, is also very down to earth to read, and even when discussing phenomenology and hermeneutics. 
In a city like London where architects from all over the world come together, it is easy to forget how distinctly British some aspects of architecture as practised here can seem to those visiting.  For example, listening to overseas journalists' reactions to the Stirling Prize this week, I was interested to hear how the choice of the winning project by Mikhail Riches was seen as representing a particularly British sentiment.  This had not occurred to me at all - and I then realised how by living here and despite being from Finland, I had lost touch with the perspective of being an observer from another country.  A good skill to practice when standing back and thinking on the cultural conditions that shape the way we are.  
Blog post: 2 October 2019 
Last month I was speaking as a visiting lecturer to Part III students at the Architectural Association (AA).  My talk was on architectural PR. Having given this talk regularly for some three years at the AA, I try and change it here and there to make it fresh, relevant to changes in how media do things and to how the profession is seen through the press, social media and other channels. 
I make of point of my talk being an opportunity to reflect on how the things we do to promote architecture affect the bigger picture of how the profession is seen. When doing this, I resist giving into telling students all the things they would need to do to get published, as this is available from many other sources. Instead, I want to use the time to focus students' minds in becoming critical and discriminating in how they choose to form and lift their profiles.  I want them to see their identity or "brand" as an extension of the creative energy that goes into their designs. 
This approach can baffle students perhaps because the expectation is that PR is vapid.  Another reason for this is that, more and more students around the world are now used to a pitching style of presenting work from their lecturers.  Many architects do this when they present projects.  They don't talk enough about the wider context, the ideas behind the work in any profound way, but pitch using buzz words and slogans.  Increasingly, public speakers, irrespective of their background or subject matter, do not differentiate pitching from lecturing or teaching. Yet university is the place where we should be more than consumers being spoon fed lines and instead be made to chew on things, to think critically and to think analytically.  
It is, of course, a welcome development to have more vocational components to Part III that address the new challenges emerging practices face, yet students should be wary of the ease of absorbing promotional talk and push themselves to think about  subjects such as PR in an intellectual rather purely practical way.  If you think about it, so many of the things that architects do for their PR, giving talks, exhibiting and publishing are what create the discourse around the profession and is seen as the intellectual face of the profession. PR, like it or not, is intertwined with the communication of the profession and how it is done determines the message.